Cost of Cremation in the United States: A State-by-State Guide
You've found the ideal place if you're looking for a Simple Cost of Cremation guide for each of the 50 states.
An increasingly common alternative to traditional burial is cremation. Additionally, cremation insurance is very affordable.
High temperatures are used to burn the body to ashes, which can then be buried or distributed in a sacred area.
For a variety of reasons, including cost, convenience, and personal taste, many people choose cremation.
Even though cremation is frequently thought of as less expensive than traditional burial, the price can still differ greatly depending on where you live.
This article will examine the typical cremation expenses in each state, how to buy a cremation policy, and other price-influencing variables.
Types of Cremation In the United States
What is a Full Service Cremation
A cremation that includes a typical funeral service before the cremation occurs is referred to as a full service cremation.
Similar to a typical funeral, this cremation process entails cremating the body rather than burying it.
A viewing or visitation period where friends and family can pay their respects to the deceased is typically included in a full service cremation.
This could happen in a mortuary, funeral home, or any other place.
The funeral service is typically presided over by a celebrant or religious leader and is held in a church, chapel, or other house of worship. Eulogies and other tributes to the deceased may be included in the service.
The deceased is incinerated after the funeral service. The ashes can either be placed in an urn and given back to the family, or they can be interred or spread in a place of the family's choosing.
With cremation as the final disposition, which can be more economical and environmentally beneficial, a full service cremation delivers the same conventional funeral experience as a burial.
Direct Cremation
Without holding a formal viewing or visitation, direct cremation is a type of funeral ceremony.
Normally, we take the body straight from the scene of the death to the crematory, where we carry out the cremation as soon as we can.
The ashes are typically given back to the family or a designated person for final disposition following the cremation.
Since direct cremation is a more straightforward or affordable choice for remembering a loved one, many people opt for it.
Costs of Cremation in Each State
What will the price of a cremation be in 2022? In 2023, will it change?
The cost of cremation in each state is listed below, along with the price difference between a direct cremation and a full-service cremation.
These projections are up to date as of 2021 and are based on information from the National Funeral Directors Association (NFDA).
Depending on where you live and the cremation service you select, these costs could change.
Cremation Prices by State Direct Cremation Full Service Cremation
Let's examine the factors now that you are aware of the range in cremation costs.
With funeral insurance, safeguard the future of your loved ones.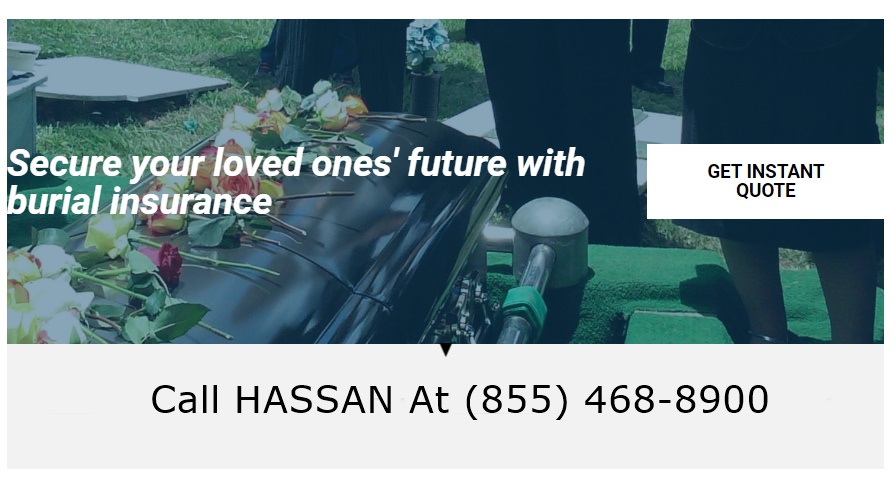 Factors That Affect Cremation Costs
The price of cremation can be influenced by a number of different factors in addition to the state in which you reside. The following are some of the most typical:
Basic cremation services
This covers the actual cremation as well as the body's transportation and related paperwork.
Cremation container
You must select a cremation container, which can be anything from a cheap cardboard box to a more expensive casket.
Memorial service
The cost of cremation will increase if you intend to hold a memorial service or a celebration of life.
Final disposition of ashes
After the cremation, you must make a decision regarding the ashes. You have the choice of burial, urning, or spreading the ashes in a meaningful place.
Additional services
The cremation service provider might also include extras like grief counselling or assistance with constructing an online memorial. The price of all these services will increase.
Tips for Saving on Cremation Costs
Although cremation is less expensive than a typical burial, it's crucial to compare costs before making a choice.
Here are some ideas to reduce cremation costs for you:
Compare prices
To discover the best deal, request estimates from many cremation service providers in your area. State Farm cremation insurance should be avoided.
Consider a direct cremation
A direct cremation is a straightforward cremation procedure that excludes a memorial service and body viewing. It's usually the most affordable choice.
Choose a simple cremation container
A modest cremation container like a cardboard box will cost far less than a casket.
Plan ahead
By making your cremation arrangements in advance, you can lock in current prices and avoid any unforeseen costs.
Consider alternatives
The cost of scattering ashes or burying them in a natural environment is frequently less expensive than doing so in an urn or at a cemetery.
Here are other Tips for cremation in states
Cremation in Florida
Cremation in Texas
All Types Of Cremations
In the US, cremation comes in a variety of forms, such as:
Cremation done traditionally: This is the most typical kind of cremation. The body is placed in a container or casket and cremated in a cremation chamber.
Direct cremation: They provide a quick and inexpensive option in which the body is burned as soon as possible after death, without a funeral or viewing.
cremation preceded by a memorial ceremony: This sort of cremation is preceded by a funeral service or viewing. The body might be in a coffin for cremation or an urn, or it might not be.
Cremation with a funeral service: In this sort of cremation, we cremate the body rather than bury it, which is similar to a traditional funeral.
Alkaline hydrolysis, also referred to as water cremation, is a technique for reducing a corpse to ash using water, alkali, and heat.
Bio-cremation, another name for green cremation, is a relatively recent method of disposition in which the deceased is dissolved into a liquid rather than burned.
Conclusion
For final disposition, cremation is becoming more and more common because it can be less expensive than a typical burial.
However, cremation costs might differ greatly depending on where you reside and the particular services you select.
You can lessen the cost of cremation by researching pricing, thinking about a direct cremation, and choosing a straightforward cremation container.